Five pictures only - 2017
If you had to select only five pictures, which ones would you choose? This is an emotional choice.
My choice in 2017: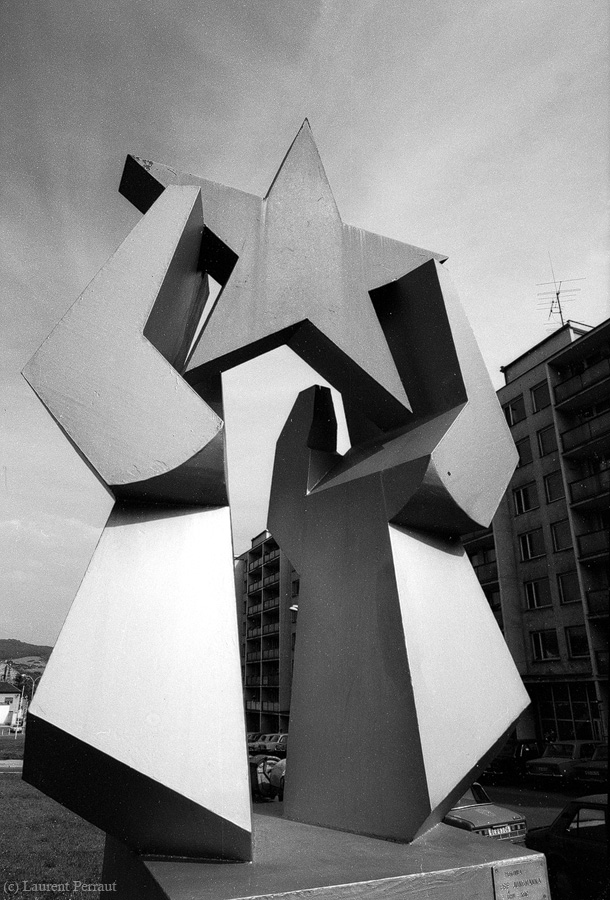 L'étoile de Beroun
This picture was taken in Beroun in today's Czech Republic. During September of 1988 I spent some days with friends in Prague. Together we chose this city for an excursion. This (red) star is a symbol reminiscent of the false hope of a better world communism gave people.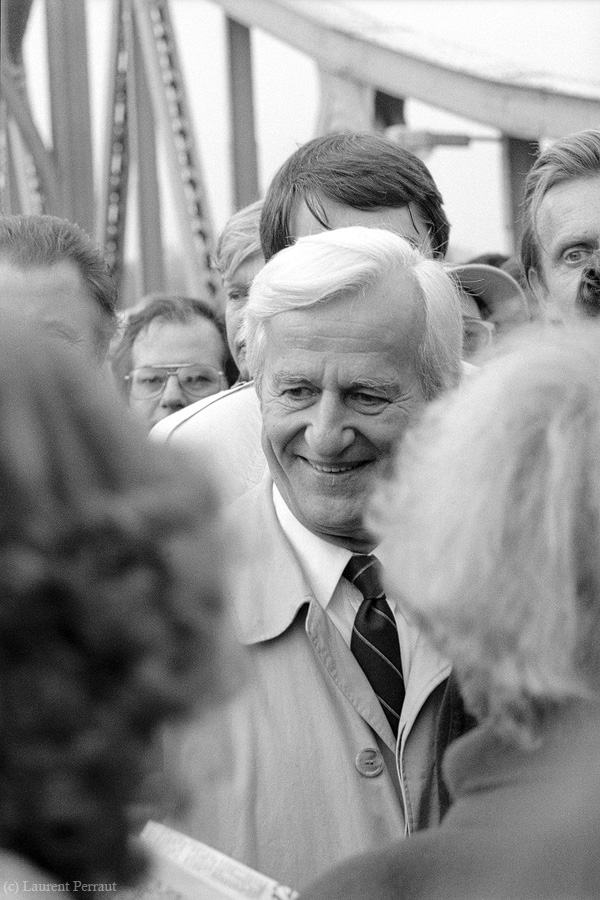 Berlin 11/11/1989
Bundespräsident Richard von Weizsäcker – Brücke der Einheit (Glienicker Brücke) – Article in German
My friends and I traveled to Berlin when we heard that the Berlin wall was falling. 36 hours in the train for 24 hours on site. This picture was taken November 11th, 1989.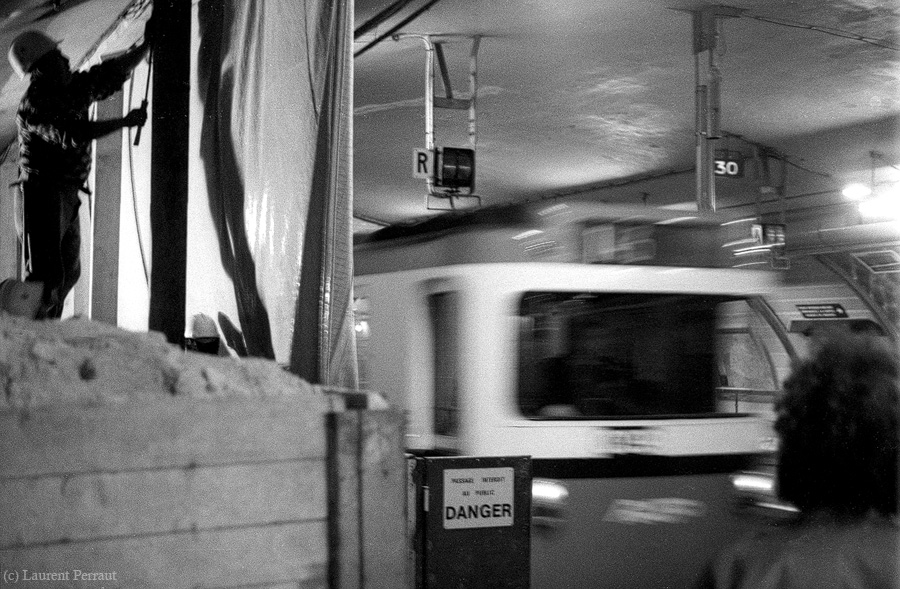 Métro Pont de Neuilly (1990)
The subway station "Pont de Neuilly" was under renovation. I had my grandfather's Leica II (built in 1931) ready as the train arrived.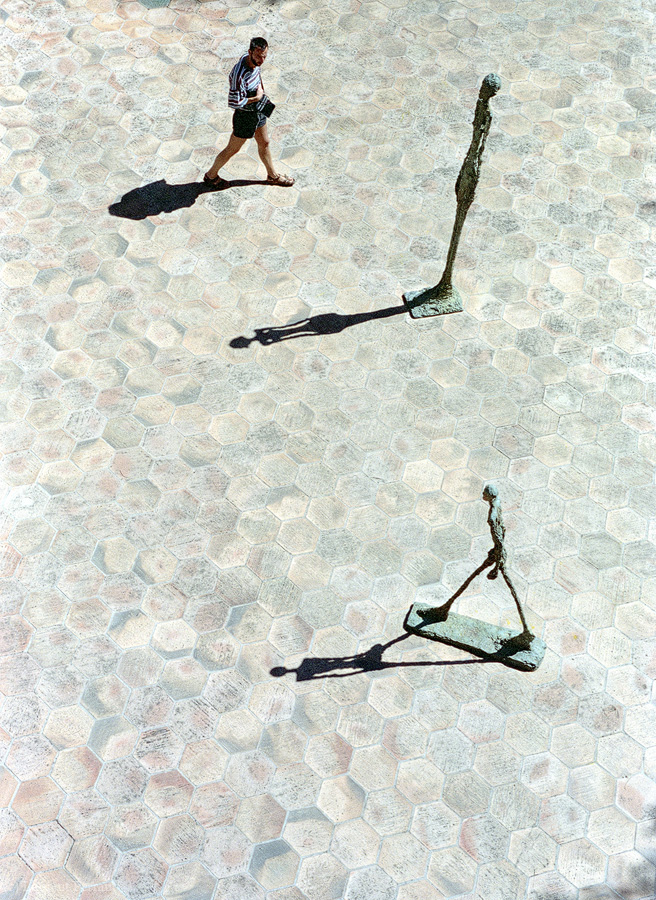 Deux Giacometti et un homme
The Maeght Foundation in Saint-Paul-de-Vence (France) is one of the most wonderful places on Earth.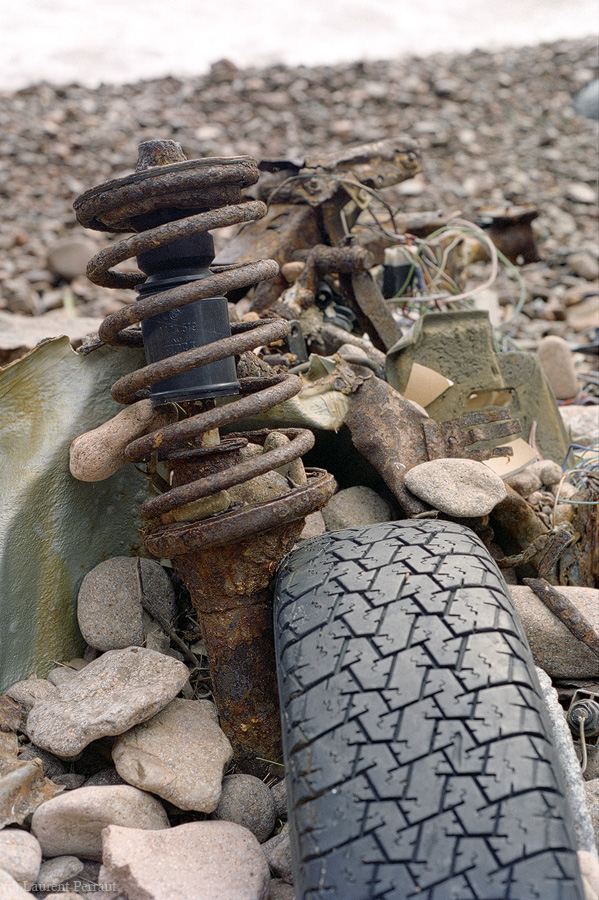 Schrott, Steine und das Meer
The remains of an Alfa Romeo. The deterioration of man-made objects has always fascinated me.